Our mission is to preserve and raise families' living standards with powerful, cutting-edge software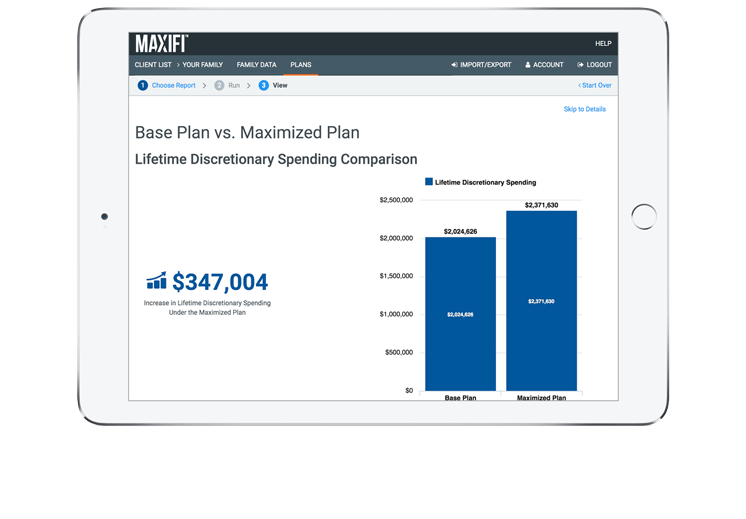 Economic Security Planning, Inc. provides the nation's most powerful and comprehensive financial planning tools and hands on calculation services to households and financial planners. Our unique, widely acclaimed, and highly affordable products were developed by Boston University Professor Laurence Kotlikoff—one of our nation's leading economists and the company's founder.
You can use our tools on your own or have us use them for you. Either way our goal is finding safe ways to maximize your highest sustainable living standard. So whether its saving, insurance, Social Security, retirement, career, divorce, housing, or job decisions, we can help.
Planning Tools
Our planning tools are designed to provide clear, practical suggestions to improve households' financial futures. Our programs are available in household and professional advisor versions and designed to help with important life cycle decisions.

MaxiFi is our state-of-the-art financial and retirement planning tool that calculates what you should spend, save, and insure annually to maintain your living standard. It also examines tens of thousands of Social Security, retirement account, annuity and other strategies to raise your living standard. The result is often tens to hundreds of thousands of dollars in additional lifetime spending.
Top-ranked by the Wall Street journal, this web-based program finds the unique collection strategy that will maximize your lifetime Social Security benefits. Learn when and how to collect retiree, spousal, survivor, divorcee, parent, and child benefits to achieve the highest lifetime benefits. Incorporates all Social Security provisions and options for singles and married couples.
Divorce is hard enough without fighting over finances. Analyze My Divorce Settlement is an objective way to see how you'll each be treated. It can provide a clear comparison of both spouse's post-divorce living standards for any proposed settlement. The tool can also help you develop alternative proposals to those you've received. Finally, it can help you find win-win settlements.
Hands-On Services
We also offer extra support planning services for households and professionals. We can take your data, create the model, and run the plan directly for you in any of our products. With "Expert Review" we can review your inputs, suggest relatively safe ways to raise your living standard, help you understand the reports, and answer questions. For more detail, visit any of the planning tools sites above.